A trusted presence in the industry since 2005.
Employing advanced, world-class equipment and machinery for superior results.
Precision and accuracy being our core values.
About Shree Ashapura Moulds: PET Preform Moulds with the most optimal design
Shree Ashapura Moulds, based in Ahmedabad, Gujarat, is a leading Indian manufacturer established in 2005. Specializing in the production of high-quality moulds, we offer a diverse range of products including pet preform moulds, jar preform moulds, cap molds, blow molds, and various household moulds.
With expertise in die manufacturing, plastic bottle moulds, injection moulding, and hot runner moulds, we cater to the specific requirements of industries, including beverage packaging. Our state-of-the-art facilities and advanced technology enable us to deliver precision-engineered moulds that meet the highest industry standards.
As an Indian manufacturer, we are proud to contribute to the growth of our nation's manufacturing sector. Our commitment to excellence and customer satisfaction drives us to provide tailored solutions that optimize production processes and enhance product quality.
At Shree Ashapura Moulds, we understand the importance of efficiency and accuracy in mould manufacturing. Our experienced team of professionals utilizes advanced techniques in injection moulding and hot runner moulds to ensure optimal material flow and minimize waste.
With a strong focus on customer-centricity, we prioritize building long-term partnerships by delivering superior moulds that fulfill the unique needs of each client. Choose Shree Ashapura Moulds as your trusted partner for reliable, high-quality moulds that excel in performance and contribute to your success in the beverage packaging and household product industries.
Vision

We aim to establish high standards for quality, performance, and precision within the industry.

Mission

The objective Shree Ashapura Moulds is to become the mark of excellence in PET preform molds manufacturing industry.

Our Values

Quality Excellence, Innovation, Customer Satisfaction, Ethical Practices and Continuous Improvement are our Core Values.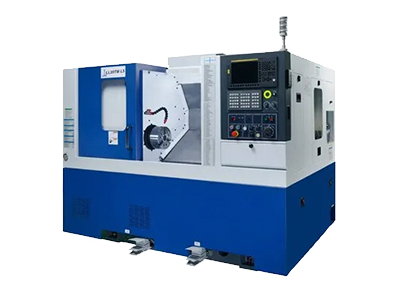 Employing advanced, world-class equipment and machinery for superior results.


Shree Ashapura Moulds is dedicated to delivering excellence in pet preform moulding, utilizing state-of-the-art equipment from renowned brands. Our commitment to precision and efficiency in the injection moulding process is exemplified by our partnerships with industry-leading companies, including Haas, LMW, Milacron (for testing), Insize, and Dandrea Tools.
Haas, LMW, and Milacron are trusted names in the manufacturing machinery sector, providing cutting-edge equipment that enables us to achieve consistent and high-quality results. With their advanced technologies, we ensure precise control over key parameters such as temperature, pressure, and cycle time during the injection moulding process. This allows us to produce pet preform moulds with exceptional dimensional accuracy, surface finish, and structural integrity.
For comprehensive testing and validation, we rely on Milacron's industry-leading equipment. This ensures that our pet preform moulds undergo rigorous evaluations, including mold flow analysis, thermal analysis, and mechanical testing, to validate their performance and reliability.
To maintain strict adherence to critical measurements and tolerances, we utilize Insize's precision measurement equipment. This enables us to verify the dimensional accuracy of our moulds at various stages of production, ensuring compliance with stringent quality standards.
D'Andrea Tools, a trusted name in the tooling industry, provides us with cutting tools and accessories that are crucial for machining and finishing operations. Their high-performance tools enable us to achieve precise and efficient tooling processes, enhancing the overall quality and productivity of our injection moulding operations.
At Shree Ashapura Moulds, our investment in world-class equipment reflects our commitment to delivering superior pet preform moulds that meet the demanding requirements of the injection moulding industry. With our technical expertise and cutting-edge equipment, we are fully equipped to address your specific pet preform moulding needs.