Shree Ashapura Moulds, a leading pet preform manufacturer based in India, boasts a state-of-the-art infrastructure that supports its production capabilities and ensures the delivery of high-quality products. Our advanced manufacturing facility is equipped with cutting-edge machinery and technology, enabling us to produce precision-engineered pet preforms with exceptional consistency and efficiency. With a focus on continuous improvement, we have invested in modern equipment and streamlined processes to optimize productivity and minimize waste. Our robust infrastructure also includes dedicated quality control and testing laboratories, where our skilled technicians rigorously inspect each preform for dimensional accuracy and performance. Furthermore, our well-organized warehouse and logistics operations enable us to efficiently manage inventory and ensure prompt delivery to our valued customers. At Shree Ashapura Moulds, we take pride in our infrastructure, as it serves as the backbone of our operations, enabling us to meet the growing demands of the pet preform industry with excellence and reliability.
In-House Mould Trial Facility
Enhancing Quality and Efficiency: Shree Ashapura Moulds' In-House Mould Trial Facility
Shree Ashapura Moulds, a renowned manufacturer based in India, takes immense pride in its commitment to providing high-quality preform moulds. A crucial aspect of ensuring the excellence of their products lies in their state-of-the-art In-House Mould Trial Facility. By utilizing cutting-edge machinery from reputable brands such as Haitian, Milacron Ferromatik Q-series, and Prikan Akar, Shree Ashapura Moulds has positioned itself at the forefront of the industry. This article will explore the significance of their In-House Mould Trial Facility and how it contributes to their success.
Unleashing the Potential of Cutting-Edge Machinery
Shree Ashapura Moulds recognizes that the quality of their preform moulds is directly influenced by the machinery used in the manufacturing process. This is why they have invested in top-of-the-line equipment from leading manufacturers in the industry. The inclusion of machinery from Haitian, Milacron Ferromatik Q-series, and Prikan Akar enables the company to leverage the latest technological advancements to create superior moulds.
Haitian Machinery is well-known for its precision, efficiency, and reliability. It allows Shree Ashapura Moulds to achieve consistent results during the mould trial process. With Haitian machinery, the company can fine-tune and optimize their mould designs, ensuring the production of preforms that meet the highest industry standards.
The Prikan Akar testing machines play a crucial role in Shree Ashapura Moulds' In-House Mould Trial Facility. These machines allow for comprehensive testing of preforms generated from the moulds. By analyzing various parameters such as dimensions, weight, and structural integrity, the company can identify any potential issues and make necessary adjustments to ensure optimal performance.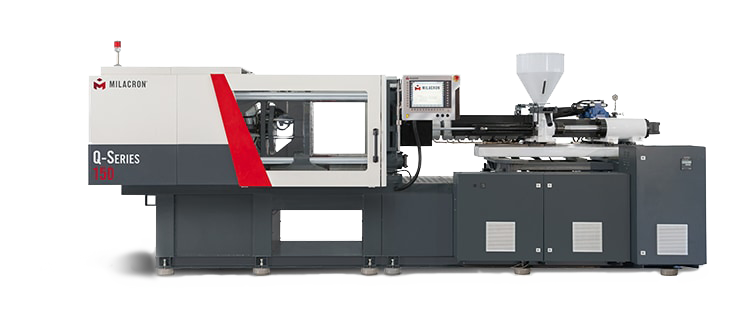 The Milacron Ferromatik Q-series machinery further enhances Shree Ashapura Moulds' capabilities. This advanced equipment provides excellent control over injection parameters, resulting in uniform preforms with exceptional accuracy and consistency. The high-speed capabilities of the Milacron Ferromatik Q-series machinery enable Shree Ashapura Moulds to meet the demands of a fast-paced market without compromising on quality.

The Benefits of an In-House Mould Trial Facility
Having an In-House Mould Trial Facility offers numerous advantages for Shree Ashapura Moulds. Firstly, it allows the company to maintain strict quality control throughout the entire manufacturing process. By conducting thorough trials and tests in-house, they can closely monitor each stage of preform production and make real-time adjustments to optimize mould performance.
Moreover, the facility enables Shree Ashapura Moulds to reduce turnaround time significantly. By conducting mould trials internally, the company eliminates the need for outsourcing, reducing the lead time for product development and enhancing overall efficiency. This enables them to respond swiftly to customer demands, improving client satisfaction and building long-term relationships.
The In-House Mould Trial Facility also serves as a platform for innovation and continuous improvement. Shree Ashapura Moulds can experiment with new mould designs and test novel techniques to enhance product performance. The facility becomes a hub for research and development, enabling the company to stay ahead of the curve in a rapidly evolving market.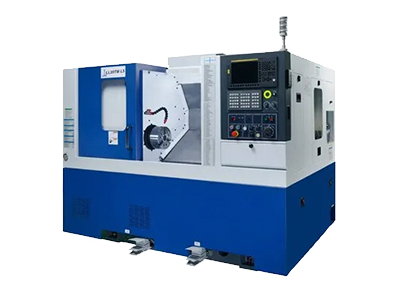 Employing advanced, world-class equipment and machinery for superior results.
Shree Ashapura Moulds is dedicated to delivering excellence in pet preform moulding, utilizing state-of-the-art equipment from renowned brands. Our commitment to precision and efficiency in the injection moulding process is exemplified by our partnerships with industry-leading companies, including Haas, LMW, Milacron (for testing), Insize, and Dandrea Tools.
Haas, LMW, and Milacron are trusted names in the manufacturing machinery sector, providing cutting-edge equipment that enables us to achieve consistent and high-quality results. With their advanced technologies, we ensure precise control over key parameters such as temperature, pressure, and cycle time during the injection moulding process. This allows us to produce pet preform moulds with exceptional dimensional accuracy, surface finish, and structural integrity.
For comprehensive testing and validation, we rely on Milacron's industry-leading equipment. This ensures that our pet preform moulds undergo rigorous evaluations, including mold flow analysis, thermal analysis, and mechanical testing, to validate their performance and reliability.
To maintain strict adherence to critical measurements and tolerances, we utilize Insize's precision measurement equipment. This enables us to verify the dimensional accuracy of our moulds at various stages of production, ensuring compliance with stringent quality standards.
D'Andrea Tools, a trusted name in the tooling industry, provides us with cutting tools and accessories that are crucial for machining and finishing operations. Their high-performance tools enable us to achieve precise and efficient tooling processes, enhancing the overall quality and productivity of our injection moulding operations.
At Shree Ashapura Moulds, our investment in world-class equipment reflects our commitment to delivering superior pet preform moulds that meet the demanding requirements of the injection moulding industry. With our technical expertise and cutting-edge equipment, we are fully equipped to address your specific pet preform moulding needs.